A Hint of Heather Gift Shop
If you'd like to take home a souvenir of your visit, stop by our gift shop. A Hint of Heather is located in the Interactive Cultural center. You can pick up some lovely jewelry, a t-shirt or some authentic Scottish candy. For your convenience, we accept Visa, Mastercard, Interac or Cash (ATM in the foyer).
A Hint of Heather is owned & operated by Trent & Diana Simpson. The other 51 weeks of the year, when they aren't at the Pavilion of Scotland, you can contact the Hint of Heather at hintofheather@mymts.net , www.hintofheather.ca or (431) 337-1715 .
They offer Fine Scottish imports, gifts, jewelry, tartan, piping & dancing supplies, kilts & other accessories.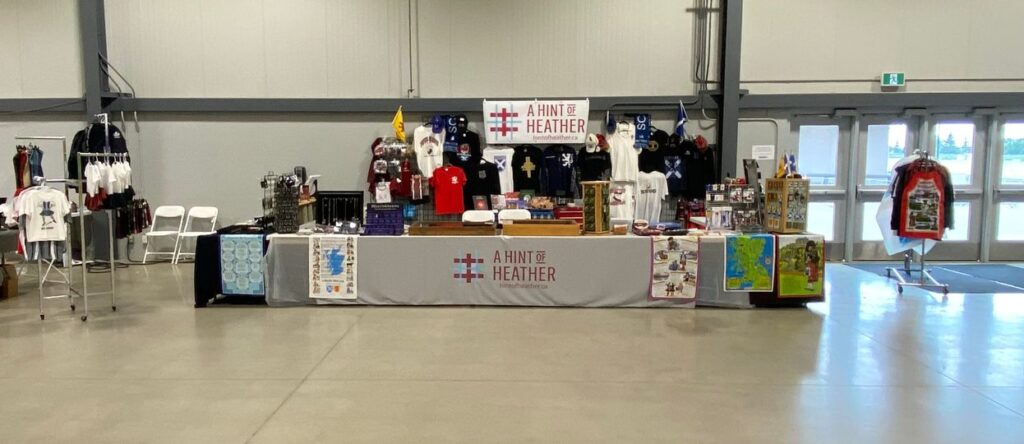 Diana Simpson, Owner
(431) 337-1715